Pigeon Fiction
Commission. A re-design of Cindy Moon aka Silk. 2019.
"They're like the wind and the trees."
Auspicious Friend
Creature design based on the 12 Chinese Zodiac animals.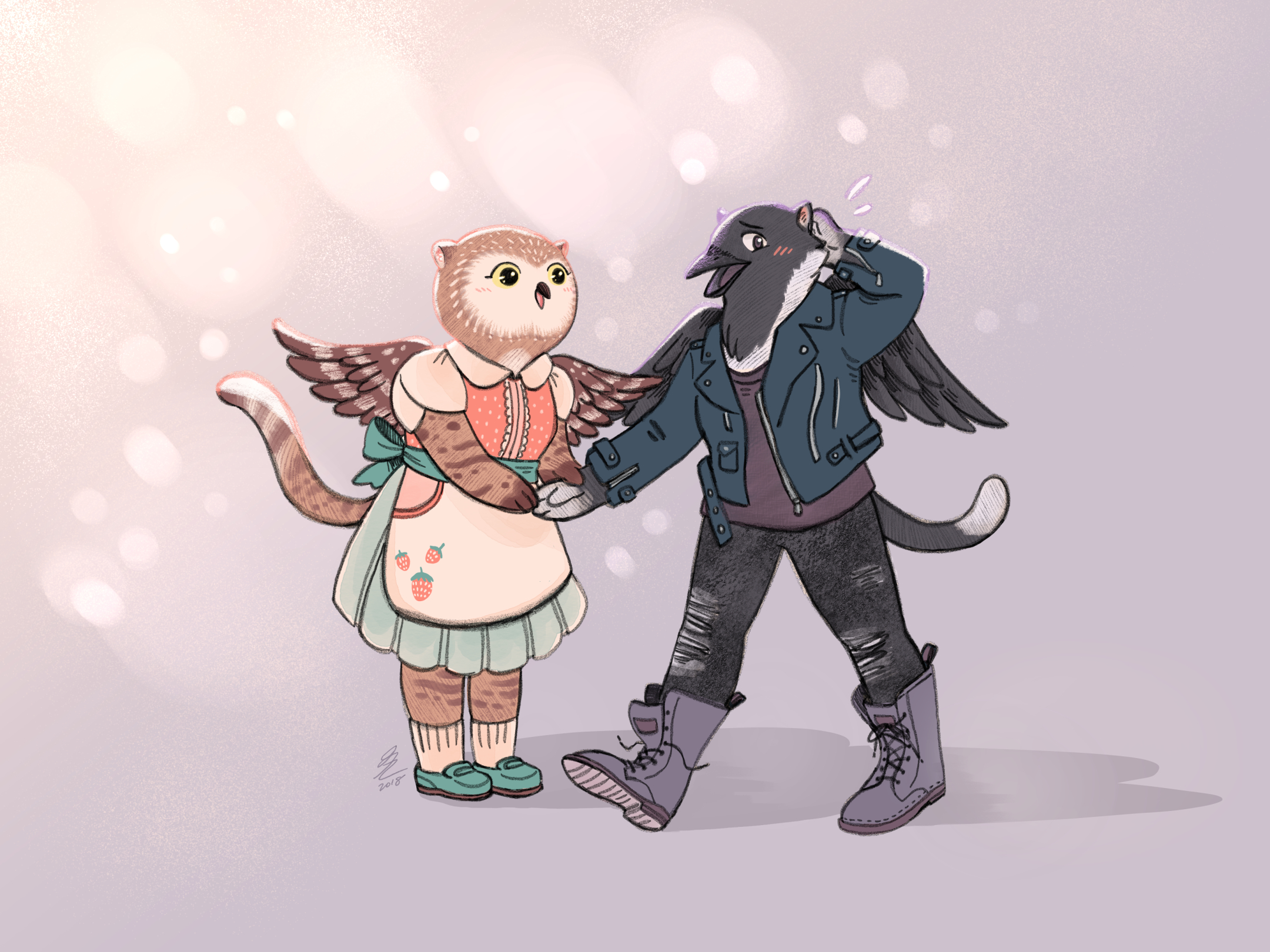 Strawberry and Shadow
Personal character designs. 2018.
Tiny Tent Bats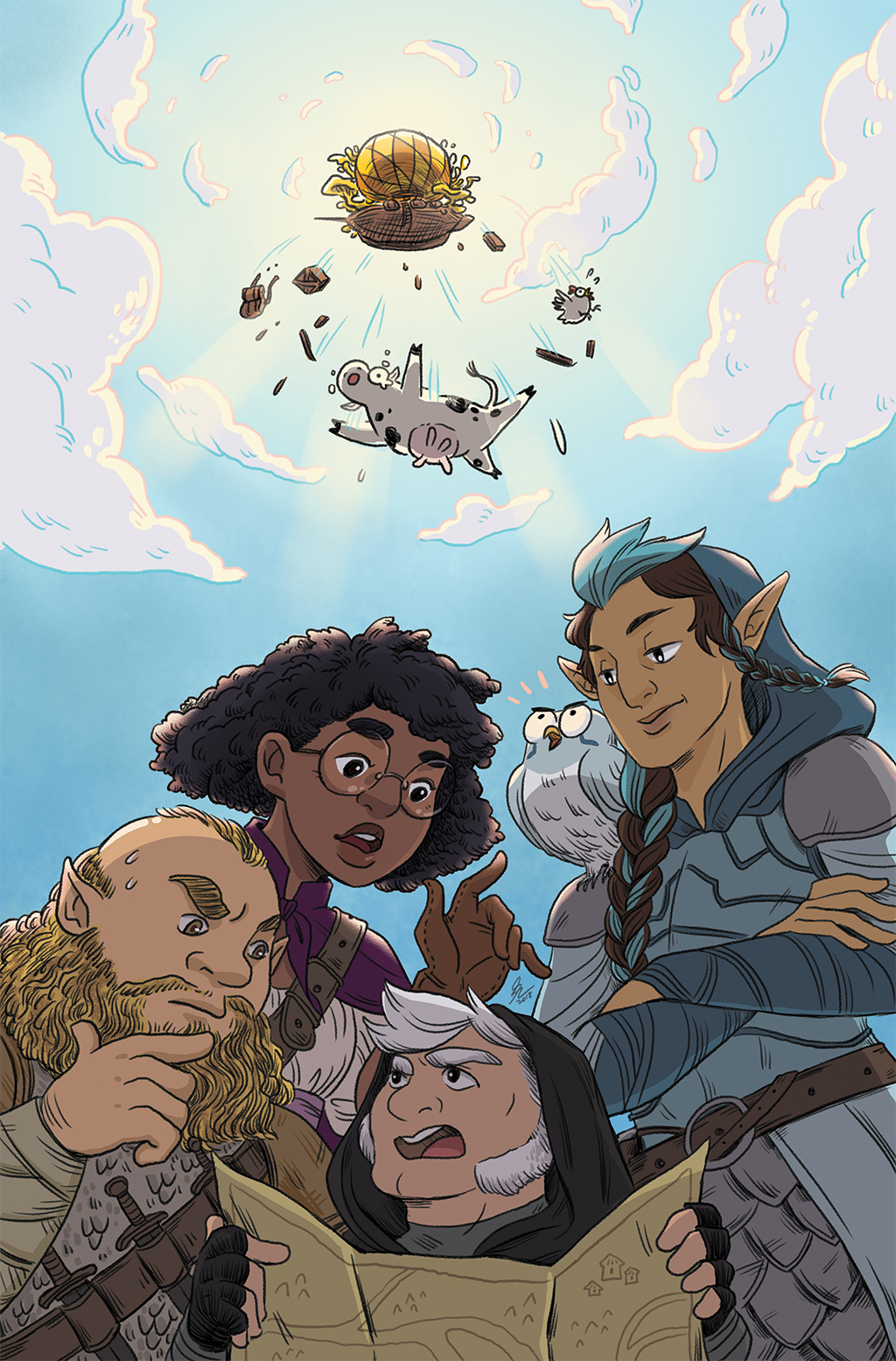 Surprise From Above
Pinup Illustration for Rolled and Told #1. Published by Lion Forge. 2018. AD Christina "Steenz" Stewart.
"So rude yet so adorable."
Heroic Stevonnie and Lion
Subscription cover illustration for Steven Universe #15. Published by Kaboom! (Boom Studios). 2018. AD Whitney Leopard.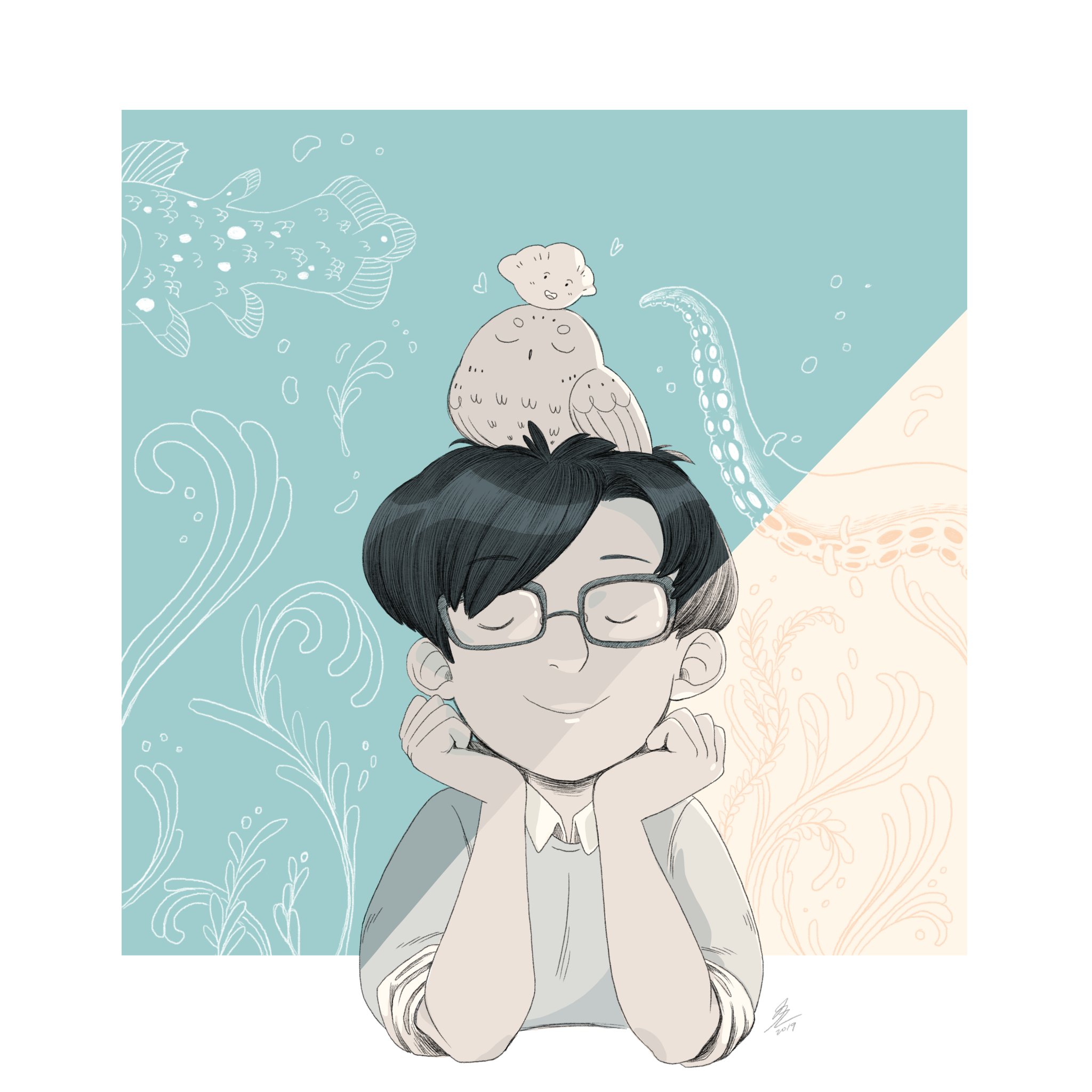 A Few of My Favorite Things